IG Hot Press Machine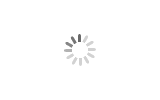 IG Hot Press Machine
Truspacer

Panjin, China

Shipped in 10-15 days after payment

50 sets/per year
Panjin Cll Insulating Glass Material Co.,Ltd adhering to the principle of high quality, integrity, pragmatic and innovative, the company mainly produces single seal flexible warm edge IG spacer, single seal rigid IG aluminum spacer, dual seal rigid warm edge IG sealing spacer, insulated glass sealant and molecular sieve, sealing spacer for fireproof or waterproof, horizontal insulating glass equipment and so on.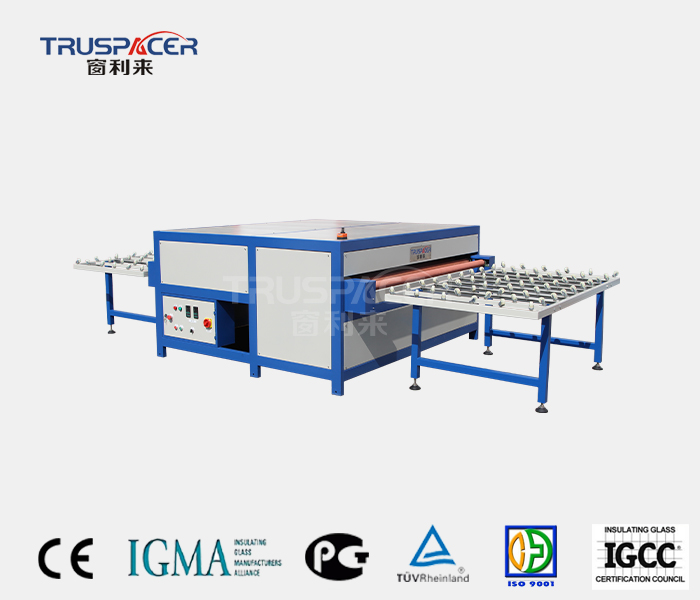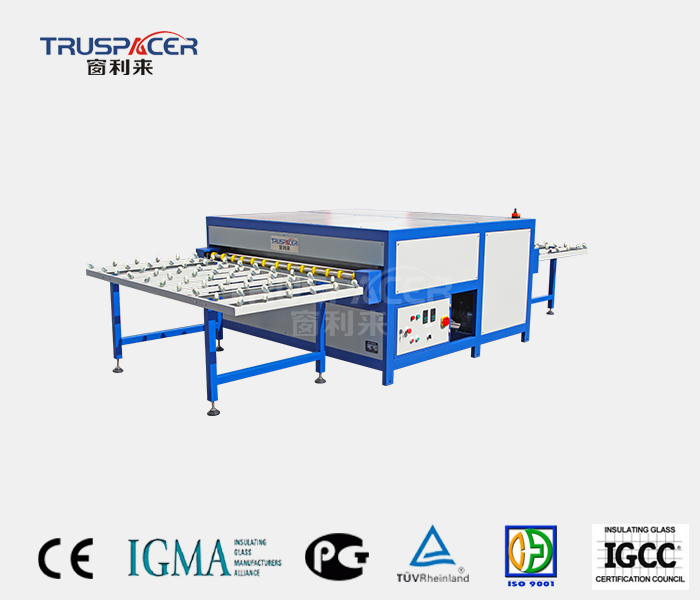 Horizontal insulated glass heat roller press mainly used for press-fitting of insulated glass. The equipment adopts heat sealing principle to paste two pieces of glass and sealing spacer firmly in the process of producing insulated glass. Also the barometric pressure will less than normal atmospheric pressure, it will be close to hollow. So we can obtain the various performances that we need.
Features
Structure of transmitting system
The machine adopts the swinging planetary stepless speed regulating motor to adjust the speed. (speed adjustable range: 3.3-16r/min, speed changing rate: 1/5). In addition, the machine uses chain-type transmitting system with stable and reliable transmission by means of chains and sprocket wheels.

Heating system
The machine heating system includes the upper light box, lower light box and heat cover. It adopts halogen light-tube for heating with characteristic of fast temperature-rising and high thermal efficiency. Besides, the machine is provided with automatic constant temperature control device to meet the job demand of different environment.
Roll forming system
The machine has four-way rubber rollers, then the combined glasses are pressed. And it is possible to control the press-fitting thickness by regulating the space between the rubber rollers.