Cll Aluminum IG Spacer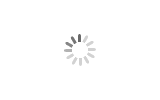 Cll Aluminum IG Spacer
CLL

Panjin, China

Shipped in 10 days after payment

80000 Meter/Meters per Day
We specialized in insulating glass materials more than 20years, our main product is warm edge sealing spacer for IG and related equipment. As the first manufacture who produces this kind of spacer in China, we also supply other various types of sealing spacer for IG.
Our products has strong flexibility, the flexible warm edged spacer can be bent at will, making it easy to produce a variety of irregular insulating glass.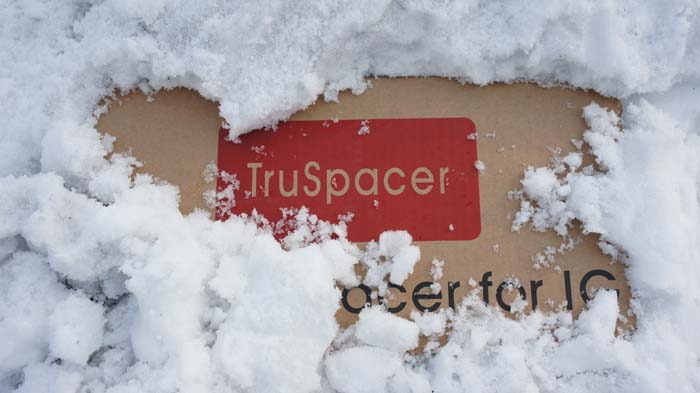 Quick View
Item




Sealing spacer for Insulating Glass

Brand

Truspacer, CLL, JinYu, Truleader, etc.

Application

Instead of aluminum spacer bar to make Insulated Glass

Type

Warm edge spacer, Flat spacer, Spacer with groove, Aluminum type spacer, Spacer for decorative glass, Fireproof glass strip, etc.

Dimension

6mm-22mm




Package

Standard export package, safety enough.

Lead Time

7~10days for 1x20container.

Standard

EN1279-2, IGCC, CE, GOST, ISO 9001, etc.

Terms of Delivery
EXW, FOB, CFR, CIF, etc.

Export Port

Dalian

Terms of Payment
L/C, T/T, D/P, etc.

Samples




Free samples, but the freight will not be borne.




Export To

More than 50 countries and regions, include

Canada, British, USA, Iran, Vietnam, Singapore, India, Indonesia,Malaysia, South Korea, Egypt, Peru, Thailand, etc.

Contact

Peter Guan

MB: +86-13942780657

Web: www.jinyumf.com

Skype: peterguan1982

Whatsapp: +86-13942780657

E-mail: zhuchengmf@yeah.net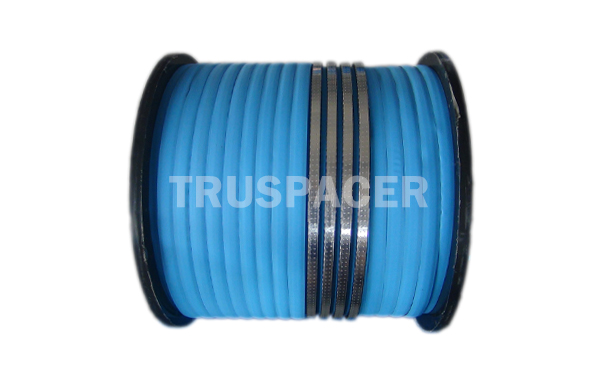 Hot Product Description
Single seal flexible warm edge IG spacer is a new kind of energy-saving production and a warm edge spacer for insulating glass, perfect combination of aluminum strip and spacer bringing more beautiful spacer and stronger support. Single seal flexible aluminum IG spacer's quality compared to the traditional sealing spacer has been greatly improved, as an innovative product is transcends the traditional sealing spacer, bringing forth a revolutionary improvement in the process of insulating glass manufacture.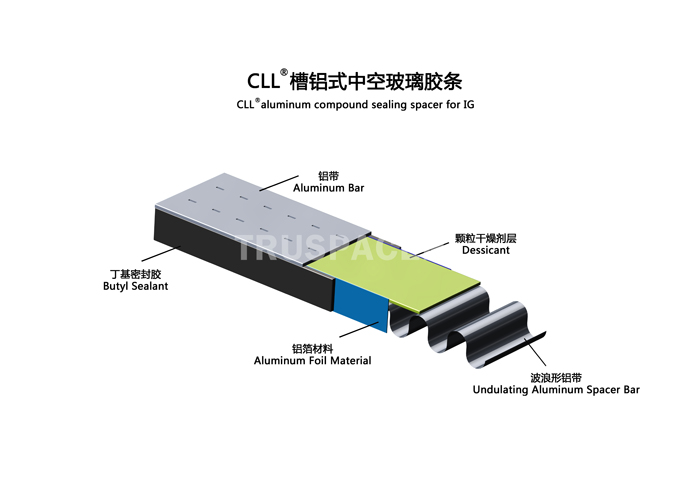 Features
Single seal flexible aluminum IG spacer is a new type of sealing spacer which composed of aluminum bar, aluminum foil material, undulating aluminum spacer bar, dessicant, butyl sealant, the tensile strength is greatly improved, use one product to instead of several components, such as aluminum spacer bar, molecular sieve and so on, simple operation makes higher production efficiency and saves much cost.

The glass looks more beautiful with the aluminum strip on surface, the unique formula makes the properties of the sealing spacer not change according to temperature and humidity.

Polymer adhesives and tackifiers ensure the single seal flexible aluminum IG spacer perfect sealing performance.


The high percentage of desicant within the product completely absorbs the moisture in the air between the glasses, and single seal flexible aluminum IG spacer's strong drying capability ensures that there will be no condensation between insulated glasses even at -60℃.

Vacuum-packed with aluminum foil, with indicator card is available inside. The single seal flexible aluminum IG spacer products are packed with composite vacuum foil in four layers, and the indicator card shows the moisture absorption performance.

The aluminum strip on surface effectively resists the ultraviolet irradiation, reinforcing the ageing-resistant performance of the spacer to a large extent.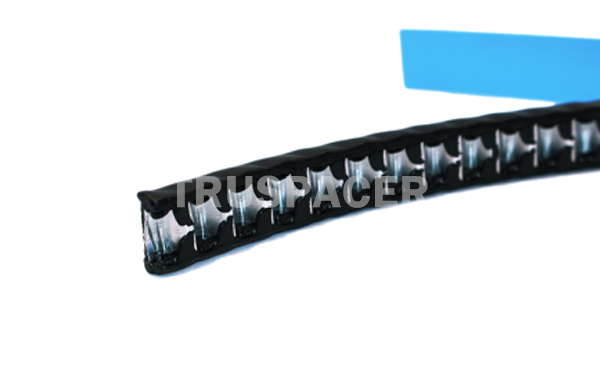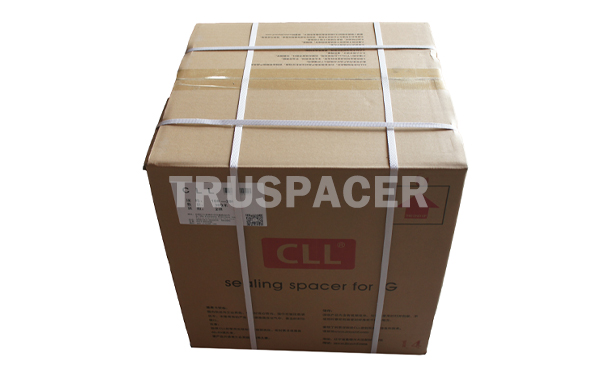 Application
1. Single seal flexible aluminum IG spacer can be used in windows and doors, refrigerator, bus and train windows etc.
2. Single seal flexible aluminum IG spacer can be used independently for IG sealing.
3. Single seal flexible aluminum IG spacer can also be coated with single-component hot-melt adhesive or polysulfide adhesive on the outside of the strip to enhance its structural performance (compatibility testing is required before production).