Bendable Aluminum Sealing Spacer For IG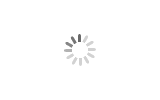 Bendable Aluminum Sealing Spacer For IG
CLL

Panjin, China

Shipped in 10 days after payment

80000 Meter/Meters per Day
Are you satisfied with your supplier? Pls have a try to consider us. we're a manufacture of warm edge sealing spacer for IG, we have more than 20 years production experience since we founded in 1996. Adhering to the principle of high quality, integrity, pragmatic, innovation, specializing in the production of single seal flexible warm edge IG spacer, single seal rigid IG aluminum spacer, dual seal rigid warm edge IG sealing spacer, insulated glass sealant and molecular sieve, horizontal insulating glass equipment, etc.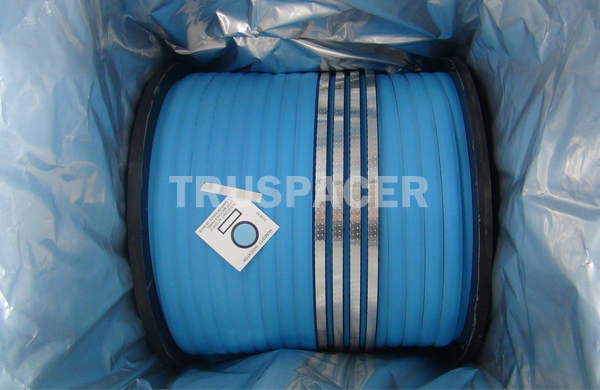 Hot Product Description
Bendable aluminum sealing spacer for IG is a new product of our company launches. Bendable aluminum sealing spacer for IG have successively passed the certifications from US IGCC and the EU Certification, Shanghai National Building Materials Test Center, Qinhuangdao National Glass Inspection Center, and the ISO 9001 Quality System Certification.
Bendable aluminum sealing spacer for IG can help windows and doors user to save more energy, also can help to keep the room warm and quiet, it filled the gap in the domestic leading position, reached the international level of similar products.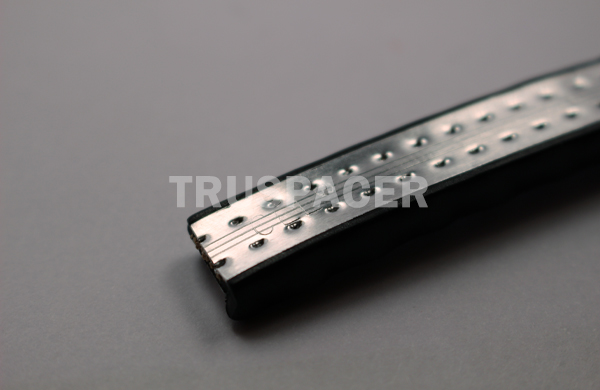 Features
The high percentage of desicant within the product completely absorbs the moisture in the air between the glasses, and bendable aluminum sealing spacer for IG 's strong drying capability ensures that there will be no condensation between insulated glasses even at -60℃.


Bendable aluminum sealing spacer for IG is a new kind of sealing spacer which composed of aluminum bar, aluminum foil material, undulating aluminum spacer bar, dessicant, butyl sealant, the tensile strength is greatly improved, use one product to instead of several components, such as aluminum spacer bar, molecular sieve and so on, simple operation makes higher production efficiency and saves much cost.

The glass looks more beautiful with the aluminum strip on surface, the unique formula makes the properties of the sealing spacer not change according to temperature and humidity.

Bendable aluminum sealing spacer for IG adhesives and tackifiers ensure the single seal flexible aluminum IG spacer perfect sealing performance.

Vacuum-packed with aluminum foil, with indicator card is available inside. Bendable aluminum sealing spacer for IG products are packed with composite vacuum foil in four layers, and the indicator card shows the moisture absorption performance.

The aluminum strip on surface effectively resists the ultraviolet irradiation, reinforcing the ageing-resistant performance of the spacer to a large extent.