If you make insulating glass, why not try truspacer flexible warm edge sealing spacer?
04-07-2022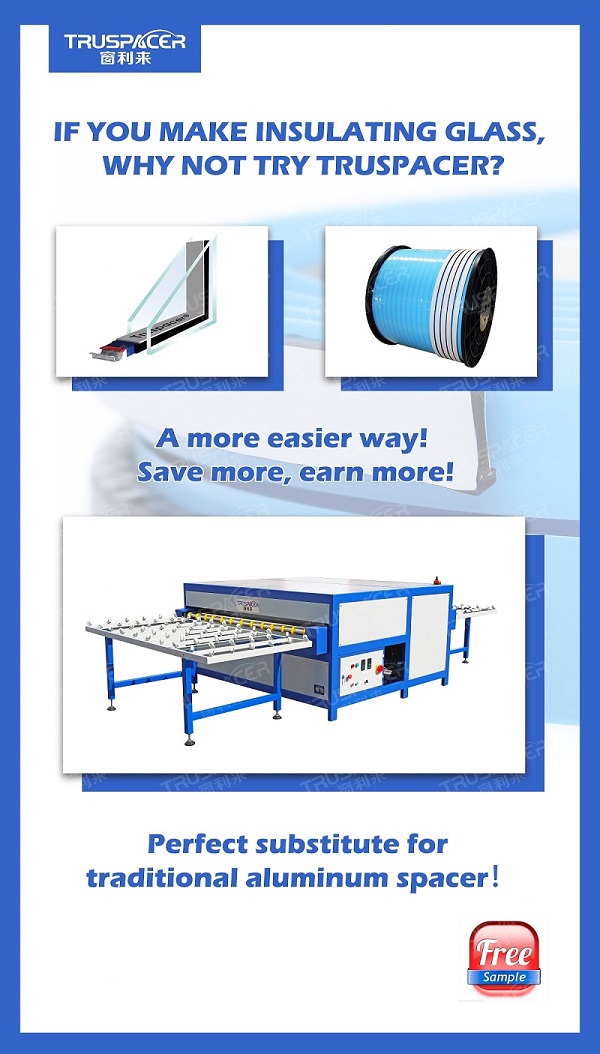 Truspacer was built in 1996 and we have been in IG sealing spacer business for 26 years, our factory is located in Panjin City of Liaoning Province in northeast China, the nearest port to the factory is Dalian port. We focus on the development, production and sales of insulating glass sealing spacer and related machines.
Truspacer products have passed the American IGCC certification, the European CE certification, the ISO9001 quality system certification , the Russia's GOST certification, they have been exported to more than 60 countries around the world.
Truspacer is a warm edge spacer system ideal for high-volume production of insulating glass, it contains butyl sealant, 3A molecular sieve, undulating aluminum spacer bar and heat insulation strip and so on, it can replace the traditional aluminum bar and help to improve the insulating glass production efficiency, no need the secondary seal.
Truspacer can be used to make special shapes of insulating glass, such as round, octagon and some others. We have a piece of circular insulating glass made with Truspacer on site. You can see that it is very convenient to make special shape IG with Truspacer, as you know it is very troublesome to make special shape IG with traditional aluminum strip due to aluminum bar need to be bent in advance.
Truspacer is provided in two colors, black and grey, with size from 6.5 to 20mm.
I will explain why choosing us to you all, Truspacer has the follow advantages.
The first, No need secondary seal.
The second, Now dew at minus forty degrees celsius.
The third, It can be used to make shaped glass, such as round, octagon and some others.
The fourth, It has a strong ability to resist ultraviolet light.
If you like our sealing spacer, we could provide you with free samples, so pls don't hesitate to let me know, leave your contact details then we will contact with you soon.